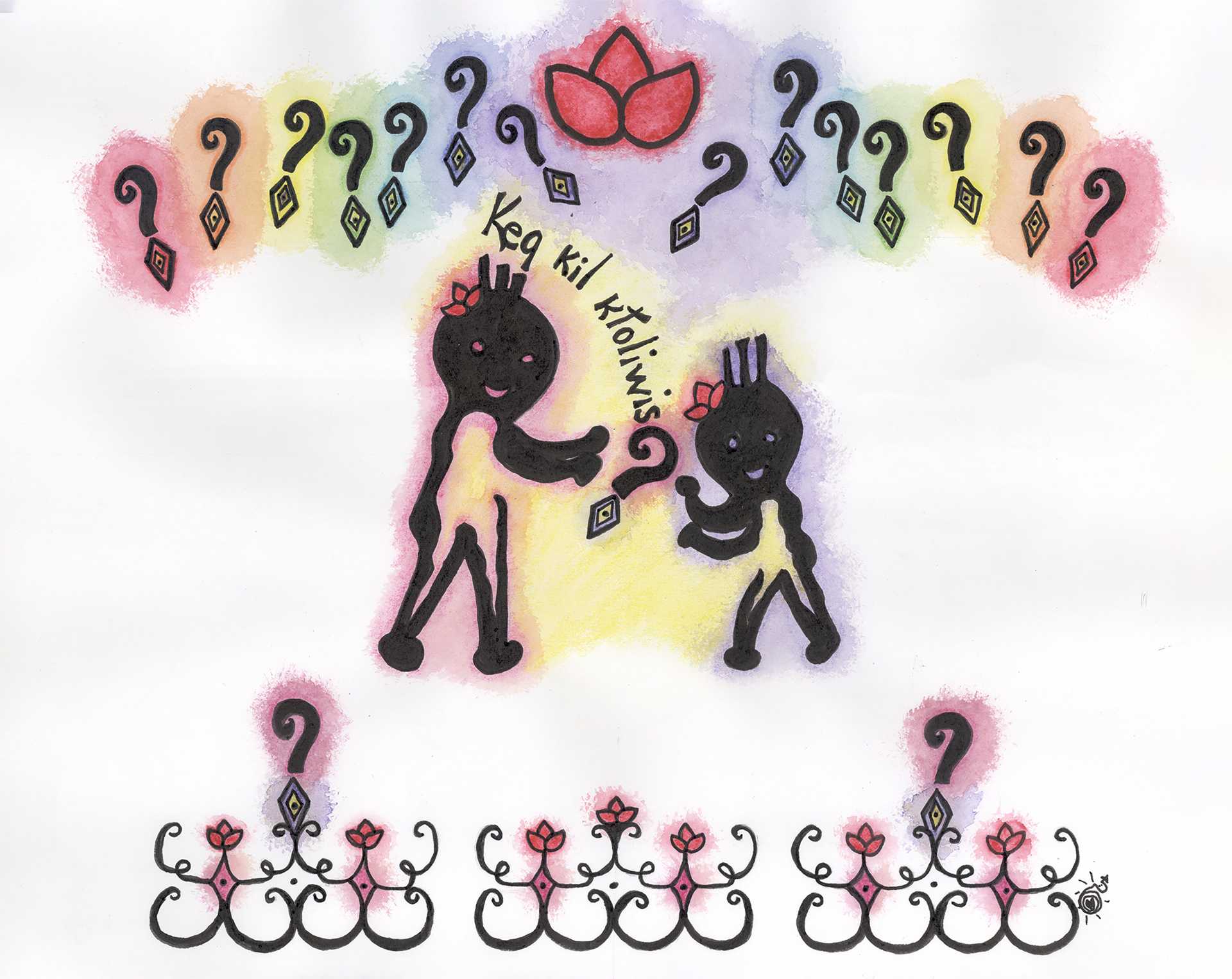 Human beings are created by social interaction. Whether we realize it or not, there are lessons in each interaction. Thus, it is by constantly interacting with our environment, as well as with those around us, that we learn many lessons and that we discover, step by step, who we are and what is our life's mission.
Home / Module 2 / Social interactions
Yali-wiciyemut piluweyak
Social interactions
Kiwolatomuhsisok
The little people
Itomuwiw eleyimok nkiskehkimkunen eli kansuhsok 'ci petapasihtit musikisqok.
Our oral tradition taught us that our ancestors came from the sky.
Yukt possesomuweyak pomawsuwinuwok 'kisi witawsumawa Wolastoqi wisoki sipkiw.
These star people stayed with the Wolastoqey people for a long time.
Wikuwinaqsultuwok naka yalitahasultuwok.
It is said that they were both funny and very wise.
Wikuwaci milihponolawa pomawsuwinu.
They liked to play tricks on people.
Anqoc pomawsuwinuwok kisi nomiyawa.
They could only be seen by certain people.
Eleyimok ntoliwiyan "kiwolatomuhsisok", "apsokiluhtihtit pomawsuwinuwok".
In our tradition, we call them "kiwolatomusisok", "the common people".
Itomuhtuwok, neke kisihtasik kpihikonol sipihkuk, 't-awskayuwawa naka ksihkassultuwok tuci neke.
Legend has it that, when the dams were built on our rivers, they were upset and therefore disappeared.