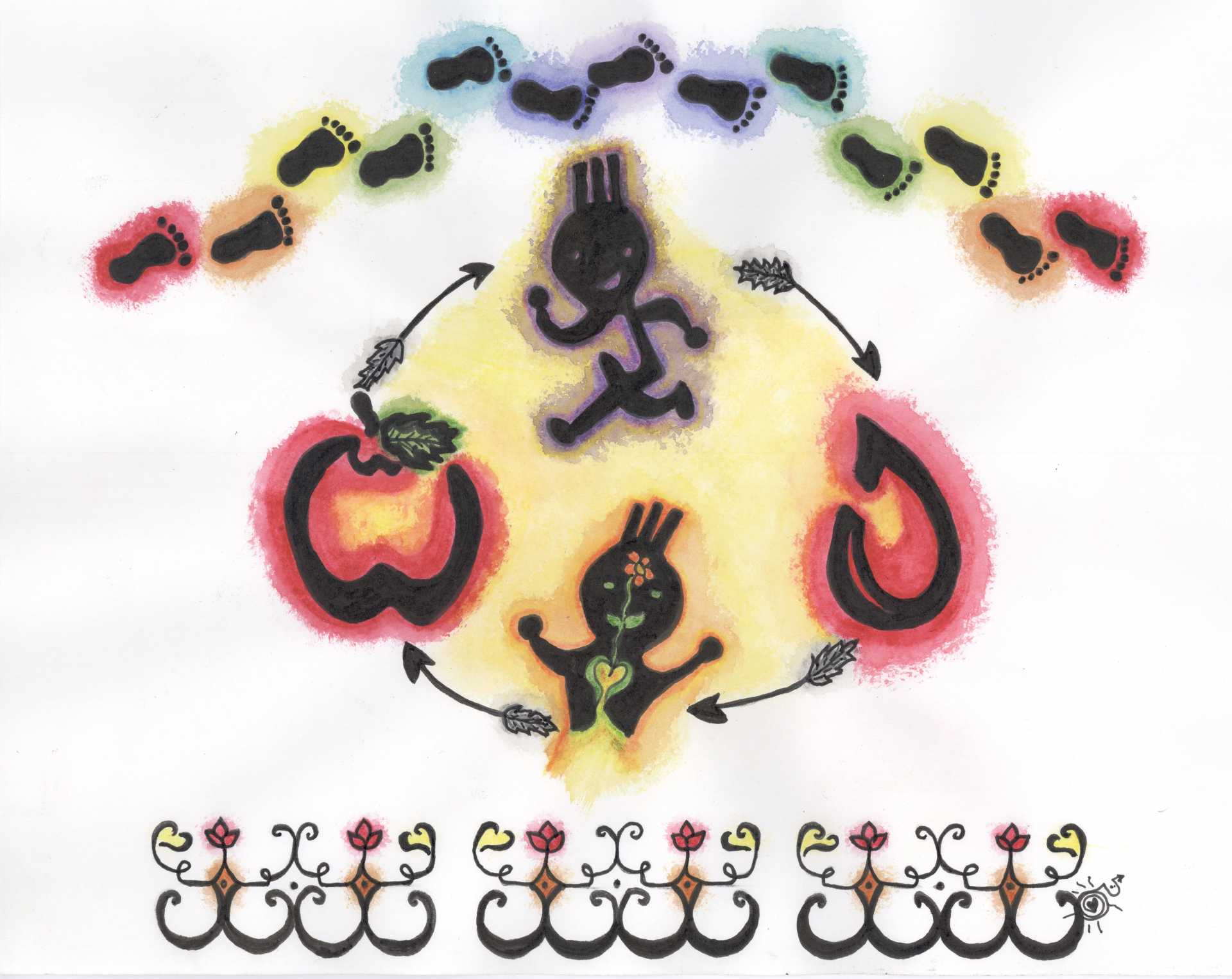 Health care, healthy eating, physical exercise, awareness of diabetes and of mental health issues are essential to caring for our "earthly shell" with kindness and gratitude.
Home / Module 8 / My body and health
Nhok naka sakolomolsuwakon
My body and health
Sukolinewey
Diabetes
Skicinuwok Kanata piyemi kisi sukolinhotuwok katok psiw piluweyak pomawsuwinuwok.
Indigenous people of Canada are more likely to develop diabetes than the general population.
Mec-al new kosona nan piyemi kisi psonomoniya Skicinuwihkuk.
The rates are about 4 or 5 times higher in First Nations communities.
Yuhtol spokimqil 'ci sukolinhotimok 'cessuwol elakumeq naka yut piliw piley micuwakon kisi acehtuhtit tan elihpultiyeq.
These high rates of diabetes are related to the genetic heritage of indigenous people and to the relatively recent introduction of new foods that have changed our eating habits.
Mecimi-te eluwe ktolitahatomonen yuhtol pileyal micuwakonol tahalu nanonul "wapeyikil micuwakonol".
We often consider these new foods as the 5 "gifts from white people".
Nihtol nit nukhomon, sukol, piksipon, salawey naka pocetesol.
They are: flour, sugar, lard, salt and potatoes.
Pemkiskahk, aqamok newatq tuciw amsqhahs petapasihtit piluwahkewinuwok, wisokeluk skicinuwok cuwawsultuwok wici sukolinhatimok.
Today, more than 400 years after first contact, many indigenous people have to learn to live with diabetes.