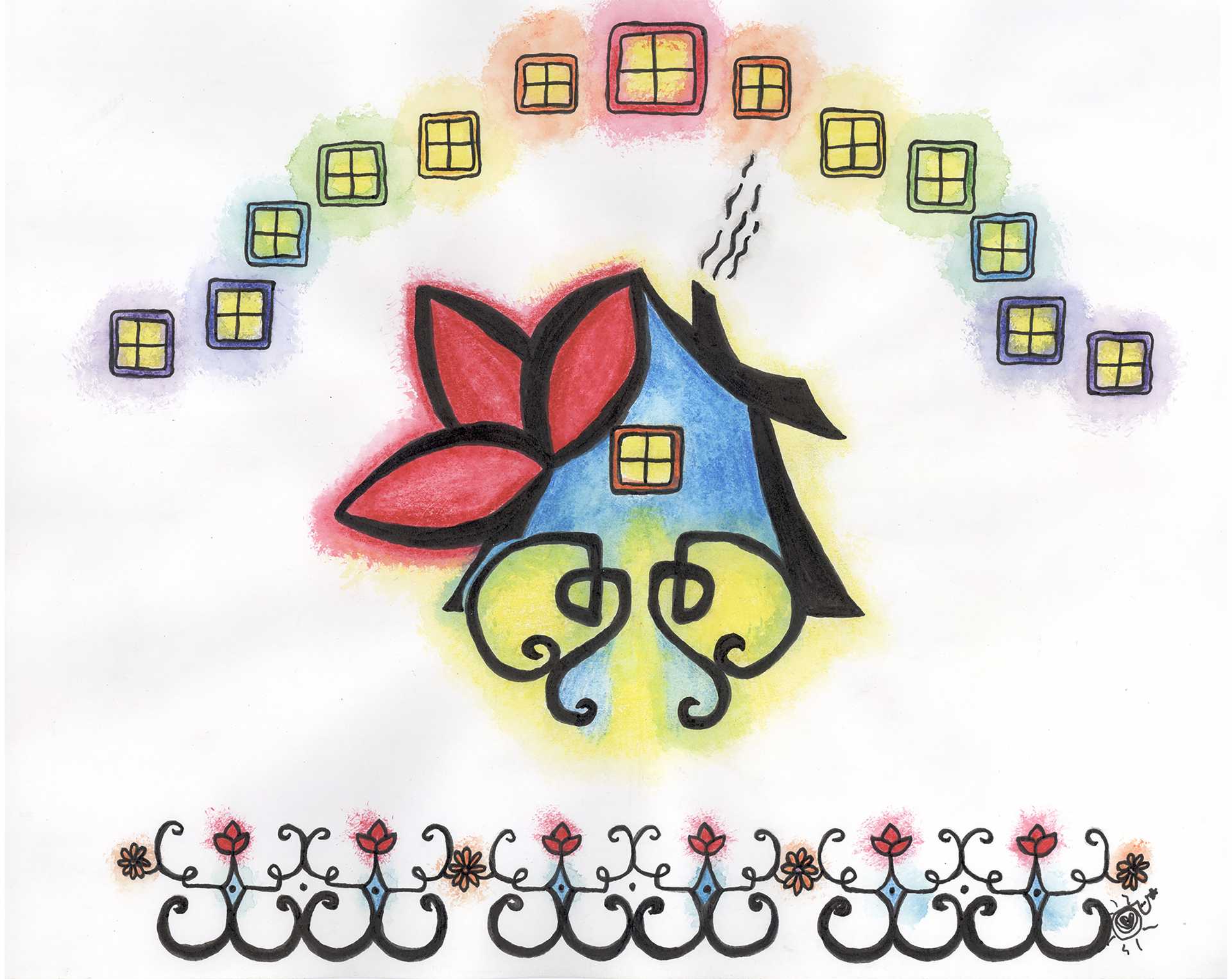 Although we each carry our home in ourselves, our house also carries its history. This house has solid foundations: ancestral culture is its roots. These traditional teachings support the growth of the inhabitants of this warm and welcoming house. In it, everyone remembers where they come from to better know where they are going while living according to the times.
Home / Module 5 / Around the house
Keq ellukhotiyeq wikuwamok
Around the house
Wolastoqey Latuwewakon
Wolastoqey language
Wolastoqey latuwewakon mecimi nulomi - sotuhmahsuwiw.
The Wolastoqey language is descriptive in nature.
Tan eci skuhutomeq « piley » keq, nit-oc etoli piyemi nomihtuweq.
This characteristic is even more apparent when we refer to "modern" objects.
Tan eci skuhutomeq keqsey lamiw wikuwamok, kakehs ma-te ihiw kolusuwakon 'ci nit.
When we talk about a household object, there is often no "original" word for it.
Awonehe ntuwehkanen keq elinaqok kosona eluwehkasik.
Instead we use a description of the object or its use.
Kolusuwakonol ehtek emehkew kmilkunen qin-te eli-minuwik anqoc kolusuwakonol.
Here is a table listing the literal translation of several "new" Wolastoqey words.