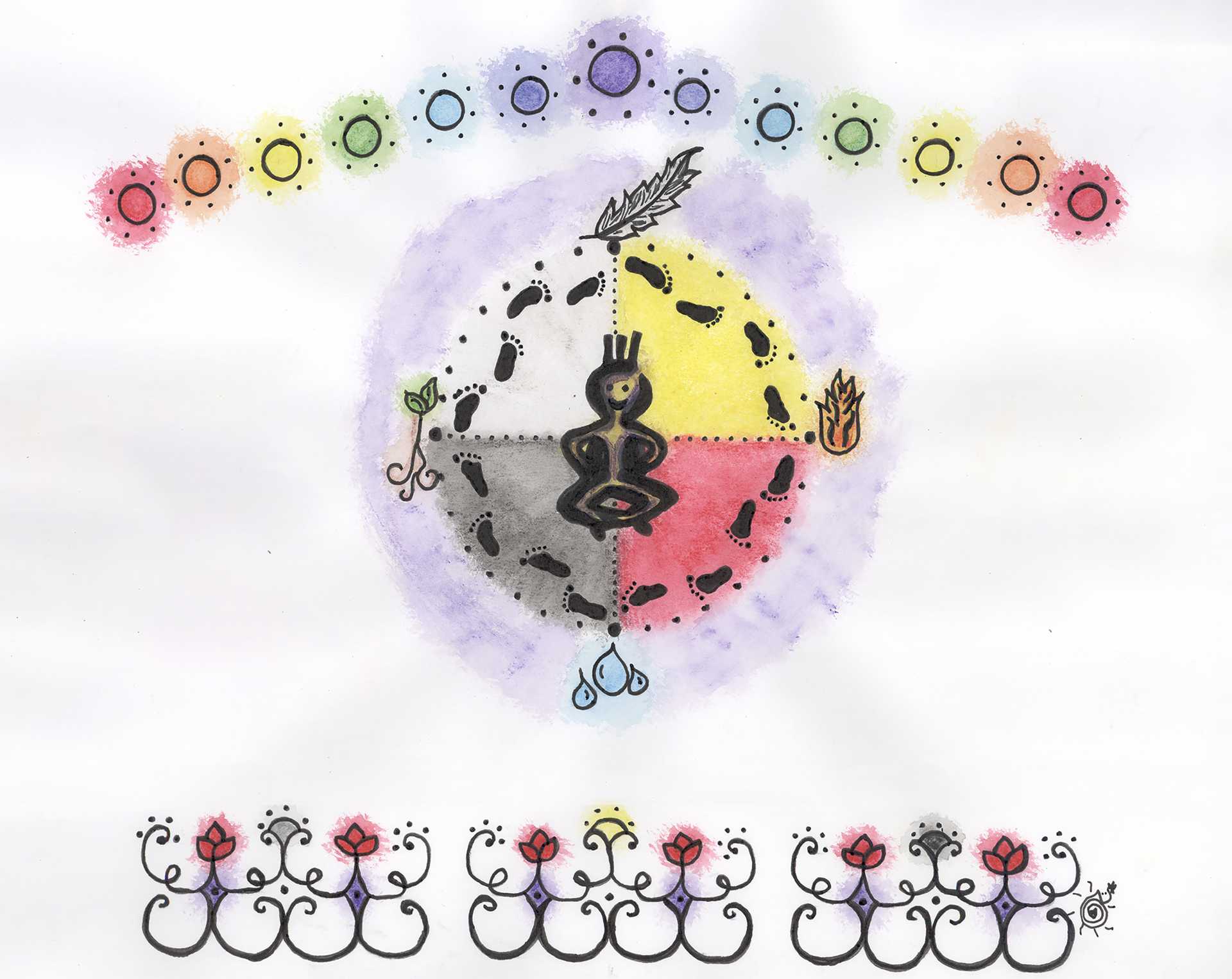 Aiming for overall health is doing our best to walk our daily lives by listening and connecting with our body, mind, and soul. It also means walking in accordance with our values, respecting ourselves and others, and being attentive to our needs. To do this, traditional teachings can be an invaluable support.
Home / Module 9 / Global wellness and traditional medicine
Sakolomolsuwakon naka eleyimok 'pisun
Global wellness and traditional medicine
Eleyimok 'pisun
Traditional medicine
Nilun eleyimok, ntoli nomihtunen 'pisun 'ciw psi npomawsuwakonon.
In our tradition, medicine can be found throughout various aspects of life.
Kat tehpu kikehtikon 'ciw kesinukhoticik pomawsuwinuwok.
It is more than just remedies for sick people.
Ntolitahasultipon sakolomolsit wen li-minuwiw tetpopu.
We believe that being healthy means to be balanced.
Cuwi mihqihtahatomon hok, litahasuwakon, tan elomahtuwon naka kcocahqom.
The body, mind, emotions and spirit are all factors that must be considered.
Tepu 'pisun milikon tahalu mecimiw olotahkewakonol, lintuwakonol, amaloholuhkewakonol naka piluweyal olotahkewakonol.
Therefore, medicine can take various forms such as traditional activities, chants, art and ceremonies.
'Pisun wesuwephukunen eleyimok naka, 'cel peciw, eyultihtit kansuhsok.
Medicine represents a method of connecting with our tradition and, by the same token, with our ancestors.