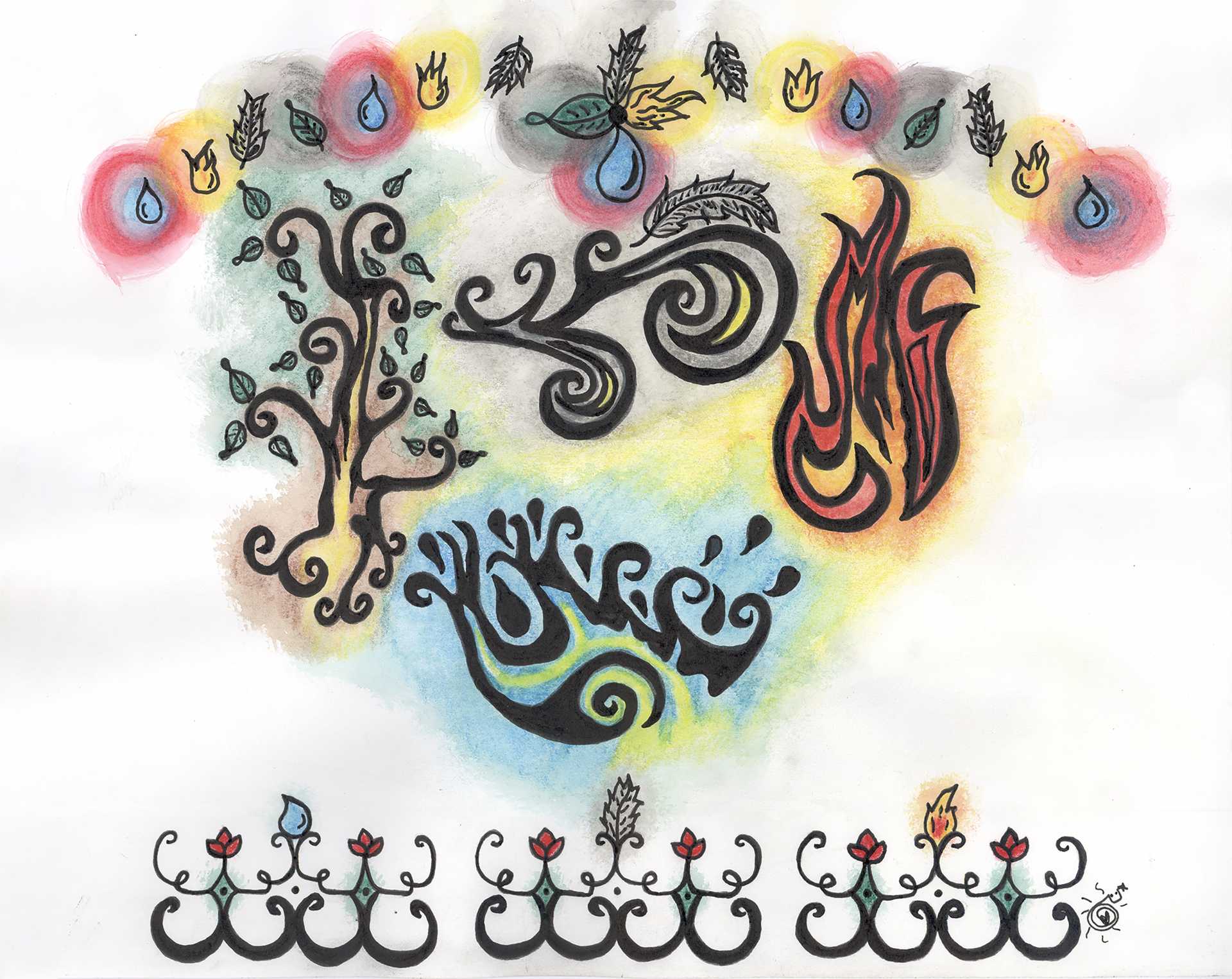 In the East, the power of birth and childhood, creativity, emergence, seeds of springtime, sunrise and fire. In the South, the world of emotions, intensity, energy, growth, women and water. In the West, the abundance of the harvest, introspection, lessons of the past, the night, maturity, healing, autumn and the earth. In the North, the wisdom of the elders, the teachings of the ancestors, rest, the seeming stillness of winter and the air.
Home / Module 6 / The four directions
Newonul oloqiyamkil
The four directions
Skitkomiq
Earth
Tan eci skuhutomeq skitkomiq qeni ihik Wolastoqeyal olotahkewakonol ntoliwiyan kcitposit nikuwosson.
When we talk about the earth in the wolastoqey ceremonies we often refer to it as our sacred Mother.
Pemiptuweq psiw pomawsuwakon, skitkomiq mate ehqi kiwtahqessiw kisuhsok amoniw.
Carrying all sources of life, the Earth never stops its rotation around the sun.
Nilun, pomawsuwinuwok, tehpu etoli nomihtuweq tomikonok naka tuciw spotew naka nipayiw.
Us, humans, can only see the effects of this movement through the seasons and day and night cycle.
Mate wewomatomunewin eli macessik naka nit weci skat tpitahatomuwehq.
We don't feel the movement itself and for this reason we tend to take this gift for granted.
Kansusok nkisikehkimkun weci kcitimitahatomeq skitkomiq ipocol nit pomawsuwehq naka cuwi milanen wolasuweltomuwakon.
Our ancestors have taught us to respect the Earth and to see her as a living being that deserves all our gratitude.