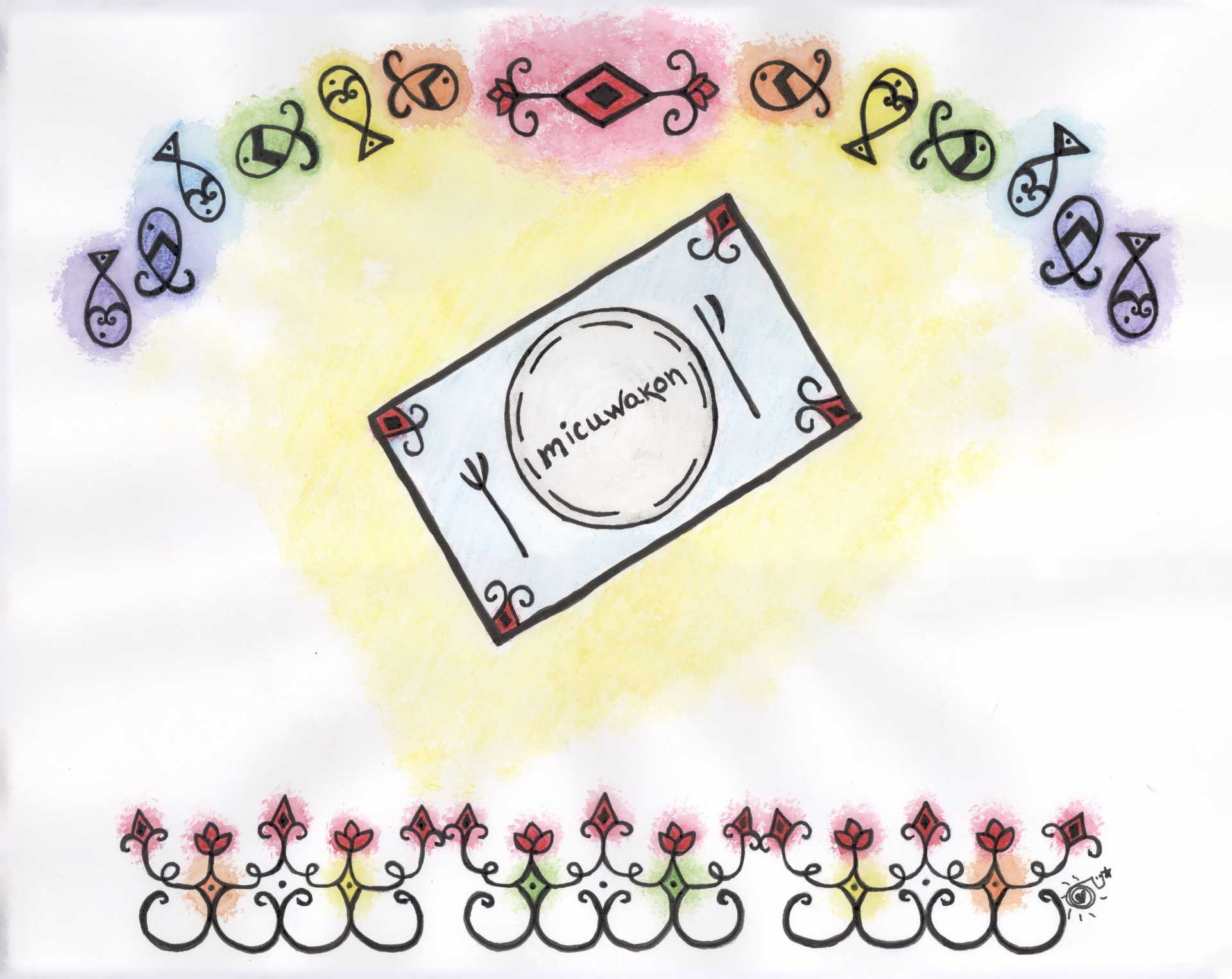 So many memories are built around a kitchen table. So much exchange takes place there. So much sharing, laughter, traditions. Food security for all human beings is a vital fight which must include the right to hunt, fish and other subsistence activities as well as sustainable use and development of Mother Earth resources.
Micuwakon
Food
Mawihpultimok
Sharing a meal
Micuwakon naka mitsultimok wisokokimqotul 'ci nilun eleyimok.
Food is an essential aspect of culture.
Tan eci maqahahtiyeq weci mitsultiyeq, minuwi ollukhotipon tahalu kansuhsok ellukhotihtihtpon askomiw.
When we gather together to share a meal, we practice a tradition passed down to us by our ancestors.
Mecimi-te Wolastoqiyik uci-miluwaniya micuwakon cika ote tan eci notuwok.
The Wolastoqewi people have always shared their food, even when it was scarce.
Amsqahseweyak Okamonuhkewiyik petapasihtihtpon 'kihtakomikumon assokitahasultuwok kehsok micuwakon micihtit tan eci kisi koluwok kotunkahtimok.
The first Europeans who came to these lands were surprised by the size of the huge feasts that took place when the hunt was good.
Mawihpultin, mec-ote pemkiskahk, tan eci maqahamok naka olotahkewakonol tahalu Wolastoqey eleyimok.
Even to this day, sharing food together is an important part of many gatherings and ceremonies in the Wolastoqey tradition.